The Safety and Durability of Fire Rated Glass Block
Attractive, durable, energy-efficient, and capable of illuminating any space, fire rated glass block is endowed with inherent fire-resistant properties. In many fire-safe buildings, fire rated glass block structural components provide an additional level of safety that wood and drywall cannot. Whether for interior walls, stairwells, flooring, or exterior cladding and windows, structural fire rated glass block adds pleasing aesthetics and natural light while providing an added measure of fire protection.
Is Glass Block Fire Rated?
An extremely important feature of glass block, critical to safe building design, is the product's ability to resist fire. Fire rated glass block is available in a range of textures and degrees of transparency for privacy and safety. By varying the face thickness of the glass block and complying with installation specifications, we offer a large line of fire rated products approved and rated according to Underwriters Laboratory (UL®) Standards.
A UL rating means that our fire rated glass block windows are incredibly tough, as they can withstand fire with ratings of 45-, 60-, 90-, and 120-minutes. Premiere™ Series, Thickset® 60 series, Thickset® 90 Series, VISTABRIK®, and VETROPIENO™ are available.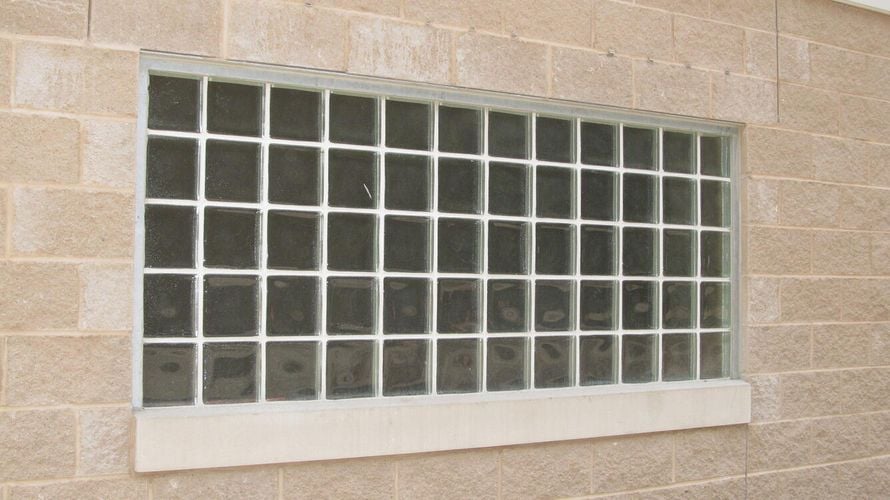 What are Fire Ratings for Architecture?
Fire ratings for architectural components are assigned time increments determined during rigorous laboratory conditions. The rating indicates the length of time the material can resist heat before degrading and exposing interior objects. Seves Glass Block™ supplied through GBA is available with Underwriters Laboratories (UL®) Standards for fire ratings of 45-, 60-, and 90-minute ratings.
According to the website lumenlearning.com, glass block is exposed to a propane gas-fired furnace for various periods set by Underwriters Laboratories (UL) and The American Society for Testing and Materials Standard E119. The survival period determines the fire rating. Glass block that resists the fire's impact for ninety minutes is awarded a 90-minute rating.
Popular Applications
Besides fire safety, light transmission is an important feature of glass block construction. While emitting energy-saving natural light, glass block walls allow occupants to see their location during evacuation for fire or other present dangers. Fire resistant glass block is also perfect in zero-lot-line buildings.
Architects recognize that glass block is durable and secure while emitting natural light. Glass block has a dynamic relationship with both artificial and natural light, as the glass block will change in appearance as the amount of light transmitting through does too. With added privacy, depending on glass block pattern, fire rated glass block is also scratch-resistant. The material is popular for applications like rowhouses, garden homes, patio homes, and townhomes.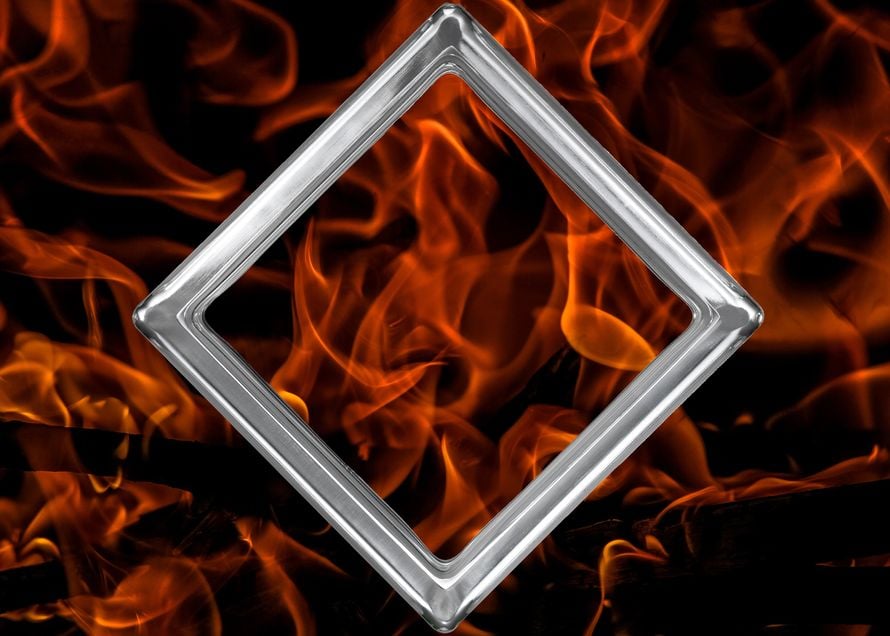 How Safe is Fire Rated Glass Block?
Seves Glass Block™, or (Seves), is the world's leading glass block manufacturer for architecture and construction, produces fire resistant glass block in classes of 45-, 60-, and 90- minute fire resistance that retains structural stability and strength while protecting occupants and objects from flames, smoke, forcible entry, and dangerous gasses.
As part of their Technology Line, Seves fire rated glass block is distributed by GBA Architectural Products + Services. In addition to its fire resistance, the products in this category of advanced glass block are designed to be noise resistant, graffiti-resistant, bullet and projectile-proof, and highly secure.
Style Combined with Safety
Seves fire rated glass block is distributed by GBA Architectural Products + Services with ratings of 45-, 60-, and 90-minutes. These products, useful for both interior and exterior applications, are available in several sizes, designs, and styles to match any architect's imagination.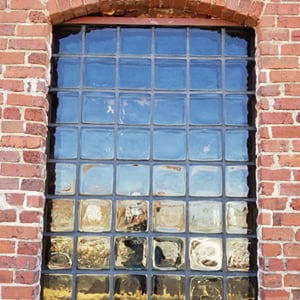 Glass Block Fire Rating Design Options from GBA
Fire resistant glass block styles are available in wavy or smooth surfaces, with three different finishes for privacy and light control.
Premiere™ Series: The 45-minute fire rated glass block offers the widest range of design options for patterns, sizes, and shapes. Patterns for Premiere are Nubio, Light-Diffusing, Large Gross, Clarity, Cortina, Regent, and Arctic.
Thickset® 60 Series: This 60-minute fire rated glass block option is a thicker block than Premiere and offers reduced sound transmitting properties. The block is available in Nubio, Clarity, and Spray patterns at a face thickness of 0.375"
Thickset® 90 Series: Rated by UL at 90 minutes of fire resistance, this product is also available in a range of styles and is graded at a higher level of sound transmission. The nominal thickness is 3.75". The styles available are Nubio, Clarity, and Endura.
1919/13 F-120 Fire Resistant Glass Block:

This 120-minute fire rated glass achieves the 2-hour fire rating in vertical wall panels. The glass block is available in a Wave pattern and can be customized for privacy with the addition of a Sahara Finish on either one side or both sides of the glass. While the block was tested to meet European Standards, architects and designers have accepted these European standards which have been used in the US. Testing for this block is in progress for US standards.

VISTABRIK®: The ultimate in security and safety, VISTABRIK is a full 3-inches thick yet allows as much natural light as desired while capable of deterring firearm projectiles, hurricane and tornado-force flying objects, and forcible entry. This block is able to meet 45-, 60-, and 90-minute fire ratings. The product is available in a variety of styles and patterns. Reduced levels of sound transmission are achieved while the beautiful VISTABRIK is still transmitting 80% of available light.
VETROPIENO®: Glass bricks are able to achieve a fire rating of 45-, 60-, and/or 90-minutes in both the full and half-size bricks. Utilizing glass bricks in any project combines the strength of traditional bricks while allowing large amounts of natural light to pour through.

VISTABRIK® size options shown above.
Contact GBA Architectural Products +Services
For designers and builders seeking the perfect marriage of beauty, durability, energy efficiency, and safety, fire rated glass block from GBA Architectural Products + Services is a logical solution. Check out their array of world-class products for a variety of applications. If you are looking for a building material that will last, provide plenty of light, lower energy bills, impart beautiful, ever-changing light effects, and provide superior fire resistance, architectural glass block is the perfect option.
When specifying GBA Architectural Products + Services, you receive a level of technical support and guidance in the design process, unavailable from any other glass block company. Design services are available through your local representative who will arrange for drawing review, full sample selection, professional installation, on-site assistance, and provide technical support even after the project has been completed (if necessary). For more information about the full range of architectural glass products available to incorporate into your project, like vault lights sidewalks, or fire rated glass block, visit the GBA website at https://gbaproducts.com/.
View some of the incredible past architectural renderings supplied by the professionals at GBA.
If you have questions regarding the full range of applications of glass block products, contact the experts at GBA Architectural Products + Services at one of their three regional numbers.
Contact the GBA professionals at one of the numbers listed below:
Or, you may complete the online questionnaire in the Contact Us section of the website and one of the GBA experts will contact you.
For U.L® listing information see www.ul.com. UL® is a registered trademark of Underwriters Laboratories, Inc.