Bringing Beauty and Durability to Transportation Stations
A study from the American Public Transportation Association reports that public transportation ridership has increased by 30% in recent years. Whether on a train, bus or ferry, Americans took 2.5 billion trips on public transportation in the third quarter of 2018 alone.
Transportation stations accommodate a high volume of traffic each day, especially in major cities. Therefore, it is crucial that these structures are sturdy and can withstand the natural elements. Glass block and structural glass are excellent materials to use in public transportation because their durability will allow them to stand up to wear-and-tear for years to come.
As an added bonus, the use of glass block and structural glass provide an elegant and dramatic effect in any space, including otherwise dark and dull transportation stations. Both materials allow natural light to travel to spaces where it could not before. Glass block has been utilized in transit stations around the world, including the Wilhelm-Leuschner-Platz Metro Station in Leipzig, Germany.
Safety is a key factor to consider when planning the construction of any heavily-used public space. Glass block and structural glass are also fire-rated, capable of compartmentalizing and stopping the spread of an existing fire.
GBA Transportation Station Installations
We've installed many projects in public transportation stations. Here are some of our favorites from over the years.
Stillwell Avenue Station – New York, NY
The installation at Stillwell Avenue in New York City is proof that public transportation stations can be both functional and beautiful.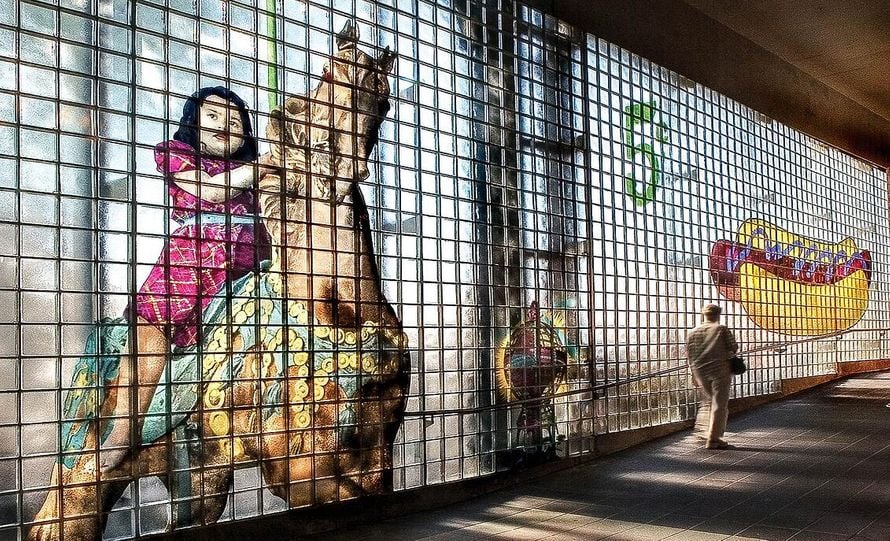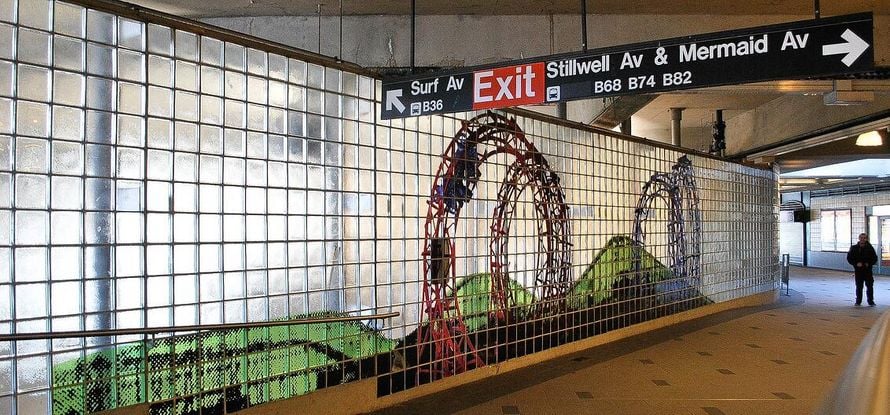 SEPTA Race-Vine Station – Philadelphia, PA
The VistaBrik we installed at the Race-Vine Station in Philadelphia is low maintenance, damage-resistant, and beautiful.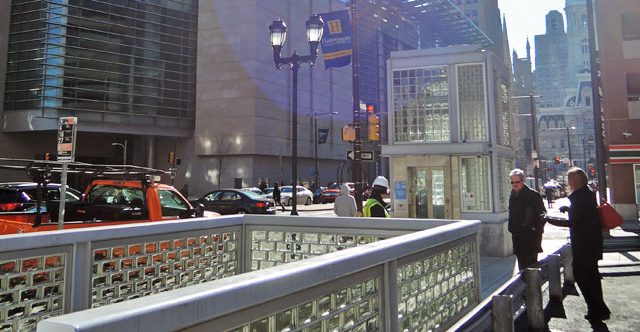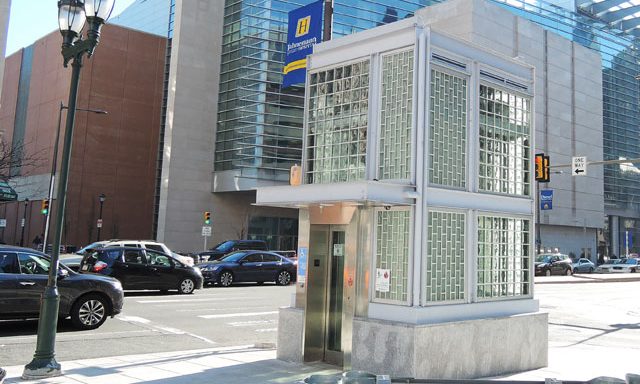 Myrtle Station – New York, NY
The glass barrel vault installed at the Myrtle Line in New York City provides a beautiful and functional structure for this station that allows light to transfer down into the areas below.


Contact GBA for More Information About Glass Block in Public Transportation
Are you looking to update a transportation station with glass block or structural glass?
GBA Architectural Products & Services is a North American supplier of world-class glass block materials for interior and exterior applications. For more than 30 years, the company has collaborated with professional builders and homeowners with many unique structural glass products that render beautiful and economical functionality in a broad range of scenarios.
For more information about glass block architecture for public transit or other applications, like pavement lights, contact GBA Architectural Products & Services.
Visit the GBA website or phone: